Bookmark Managment
---
Simple set-up. Organize and customize all your bookmarks in one page.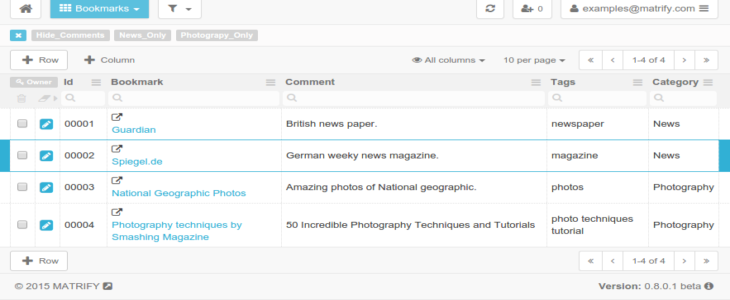 Comprehensive Overview
Store all the important bookmarks and insert details to help identify them, e.g. category, tags. Set links to the page.
Easy Search
Straightforward and useful! Configure different filters according to what you need, e.g. by category. Sort records depending on the order you want or need.
Shared Access
Seamlessly share your bookmarks with colleagues. Matrify helps you work as a team, without wasting any time.